Vinnies SA - Christmas Toy Appeal
0%
achieved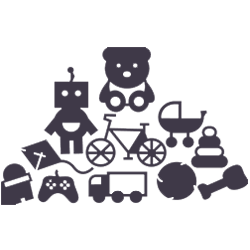 so far we've collected
Help us reach our goal of 200 toys worth $5,000
For most children, Christmas is a magical time filled with family, friends, candy canes, reindeer and gifts. Unfortunately, not everyone can afford to give their family a Christmas like this. Each year Vinnies is contacted by thousands of South Australian parents who are struggling with disadvantage and unable to make ends meet; then at Christmas time the financial pressures increase.

When you donate a gift to a child this Christmas, we hope that you will share in the joy that you've given a family as their children wake to a special gift on Christmas morning.

"For it is in giving that we receive." Francis of Assisi

Last year Vinnies distributed more than 4,000 gifts and Christmas food hampers to families across South Australia. By giving a little, you give so much to others who are less fortunate.
Powered by Simply Giving
Australia's most used and trusted online toy drive facility. Donate a toy to a child in need. Learn more
Follow us on social media:
Proud member of: © Simply Giving - All Rights Reserved Worldwide
ABN 56 114 321 327
14 Binney Road, Kings Park, NSW, 2148